sculpture and pottery courses
Join the pottery revolution: come and play with clay in an airy North London studio
​
Linda's friendly weekday and evening pottery and sculpture courses give pupils of all ages the opportunity to try pottery or sculpture, or a mixture of the two - if it can be made from clay, Linda will do her best to help you make it.
She has a large selection of clays and glazes, a small throwing wheel and a huge kiln. Pupils usually have their work fired but Linda can arrange for special pieces to be cast in bronze if required.
Stone carving classes are held on Saturday mornings and are always relaxed and friendly.
​
All courses are held in Linda's bright, spacious purpose-built studio in Whetstone, London N20.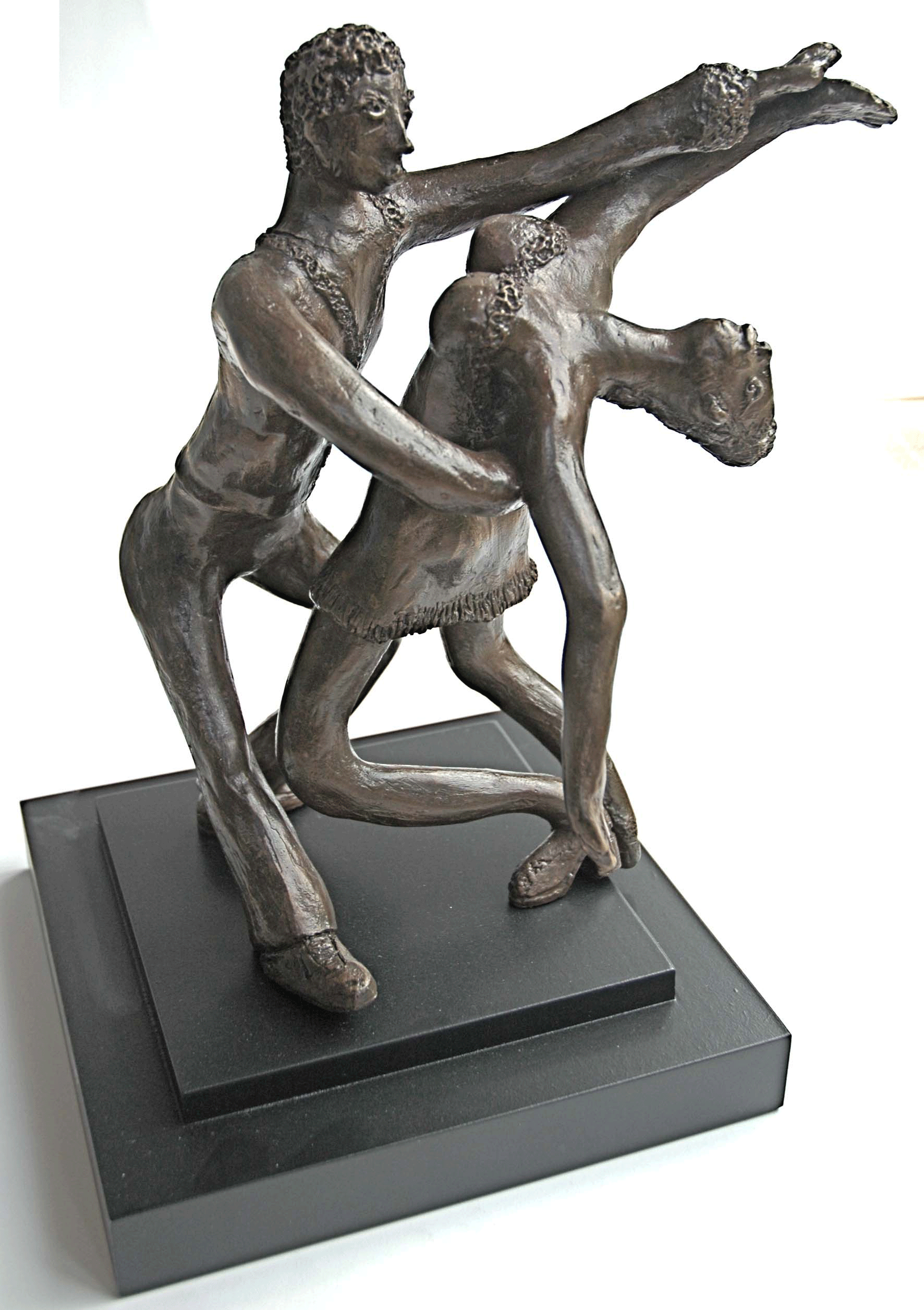 Several of Linda's current and past pottery and sculpture students now regularly exhibit and sell their work. These include Gill Sheldon, who specialises in witty, unusual bronze and ceramic sculptures such as the Latin Dancers above; sculptor Jo Walls whose Snow Leopard is pictured on the right; potter Nadine Blakemore, who now sells her beautiful, functional pieces online and at ceramics fairs under the name Solidago Ceramics (a selection of her dishes can be seen on the right); Dale Kelley, who now runs a gallery in St Kitt's in the Caribbean; and Kavita Favelle, who sells her miniature owls and unusual dishes on Etsy.
"Linda is generous with idiosyncratic but helpful tips, and always has something encouraging to say. And she is a demon for making sure ears are correctly placed!"